Cheraine Collette
---
Cheraine Collette, born in the Netherlands. She was engaged with nature, arts, architecture and photography from an early age. For two decades and ongoing she has been living surrounded by forests, wildlife and national parks and next to the Kröller Möller museum with one of the world's biggest Van Gogh collections.

Graduating first class and gaining a higher national diploma with distinction from photographic design in 2015 she was invited to exhibit her lenticular avant-garde fine art series at the graduation show in Amsterdam (fotovakschool), and at the prestigious Dutch photo festival Naarden(nomination for the Joke Veeze awards).

Cheraine Collette, established herself as an Internationally award-winning fine art photographer, recognized by art collectors and curators around the world, by combining contemporary photography and new perspectives of the natural world with digital painting and photo manipulation, with focus on capturing the world's beauty and oneness. She travels occasionally across Europe for her Photography projects.

In 2019 she has won 3 first prizes and 12 honourable mentions in internationally acclaimed photography competitions such as the International Photography Awards (IPA), the Pollux awards, the ND Awards, the Monochrome awards, the Julia Margaret Cameron awards and most recently the London International Creative Competition (LICC) with her series and other works.

Her 2019 and ongoing 'Where Is Adam?' series, a poetic and engaging fusion of animal photography, fine art and nude, where humans live peacefully aside nature and wildlife, received multiple Awards and Honours, making it one of her most appraised series.

The 'Marvels' series about animals in abandoned buildings, a surreal combination made in collaboration with Yoerie Custers, an award-winning photographer of uninhabited places, received the 1st place in the International Photography Awards 2019 in Fine Art Pro.

Cheraine Collette forms a team and collaborates with Ferron Collette, her brother, a designer, and creator of metal pieces under the name FERFERRO®. The futuristic and captivating 'Golden Universe' series they collaborated in, won two prestigious photography awards to date. Ferron often creates custom jewelry pieces to enhance and empower certain specific creative concepts. The strong and iconic portrait of a woman together with a lion from the 'Sfinx' series won an Honourable Mention in the Monochrome Awards in Pro Fine Art.
Together they combine multidisciplinary skills quite regularly. They use traditional techniques as well as digital media, including 3D visualizations. This resulted in co-founding LEF3D®, a 3D Visualization and Conceptual Design Studio. In 2019 they have been awarded 3 honourable mentions with their designs in the Pro Architecture category in the London International Creative Competition in 2019.

Note: No animals have been harmed for our photographs. They are photographed in their natural habitats or zoos from a safe distance. All Animals are digitally edited into the final compositions. For more information, contact info@lorleon.com
Ferron Collette
---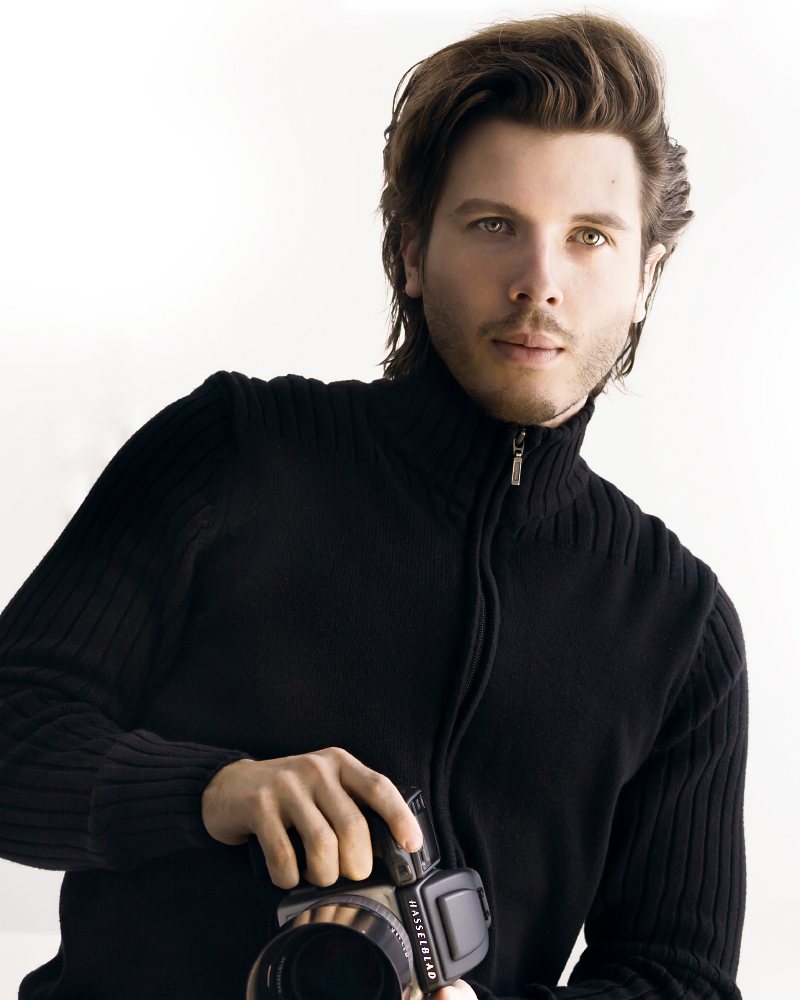 Ferron Studied at the University Arnhem & Nijmegen (HAN) and his minor Architectural design at the Art Academy ArtEZ , graduating first class on the HAN for structural engineer in 2014 and was awarded a distinction in his diploma of structural engineer, sponsored by his school to 3Dprint his graduating architectural design.
With over a decade of experience in forming metal, he first apprenticed at a master blacksmith Jan Mostert to develop his skills with traditional metal crafts in addition to architectural design. Ferron's focus was on mastering the traditional techniques and applying them to new ideas and shapes.
With a vast amount of experience in image creation and skills to use the latest modern 3D technology, sometimes called "digital blacksmithing" by Ferron, he uses these skills in the creation of new photographic concepts and the creation of the Digital gallery of LORLEON® .


AWARDS & HONOURS
2020 International Color Awards 13th Annual Pro Nominee in Fine Art Category with 'Water Ballet' from the 'Marvels' series.


2020 International Color Awards 13th Annual Pro Honourable Mention in Wildlife Category with the 'Elephant Dust' Photograph.


2019 International Photography Awards(IPA) Pro 1st place winner in Fine Art Category with the 'Marvels' series.


2019 International Photography Awards(IPA) Pro Honourable Mention in Fine Art Category with 'Uplifting' from the 'Where Is Adam?' series.


2019 Londen International Creative Competition (LICC) Pro Honourable Mention in Video & Film with 'A Pastel Galaxy'.


2019 ND Awards Honourable Mention in Fine Art with the 'Where Is Adam?' series.


2019 ND Awards Honourable Mention in Abstract with the 'Golden Universe' series.


2019 14th Pollux Awards Professional Section 1st place winner in Nude & Figure with the 'Where Is Adam?' series.


2019 14th Pollux Awards Professional Section 1st place winner in Abstract with the 'Golden Universe' series.


2019 14th Pollux Awards Professional Section Honourable Mention in Fine Art with the 'Marvels' series.


2019 14th Julia Margaret Cameron Awards Honourable Mention in Nude & Figure with the 'Where Is Adam?' series.


2019 14th Julia Margaret Cameron Awards Honorable Mention in Fine Art with the 'Marvels' series.


2019 Monochrome Awards Honourable Mention in Fine Art with 'Bee-you-tiful' from the 'Alien Beauty' series.


2019 Monochrome Awards Honourable Mention in Fine Art with 'Sfinx'.


2019 Monochrome Awards Honourable Mention in Fashion / Beauty with 'Mirage'.


2019 Monochrome Awards Honourable Mention in Nude with 'Uplifting' from the 'Where Is Adam?' series.


2015 Joke Veeze Awards Nomination


2015 Fotovakschool Graduation Show Finalist
EXHIBITIONS
2020 winners Exhibition of the 14th Pollux Awards in Barcelona, FotoNostrum Gallery


2020 winners Exhibition of the 14th Julia Margaret Cameron Awards in Barcelona, FotoNostrum Gallery


2015 Naarden Fotofestival Joke Veeze Nomination


2015 Bredevoort Foto21


2015 Amsterdam Fotovakschool


2014 Enschede Fotogalerie Objektief