Cheraine Collette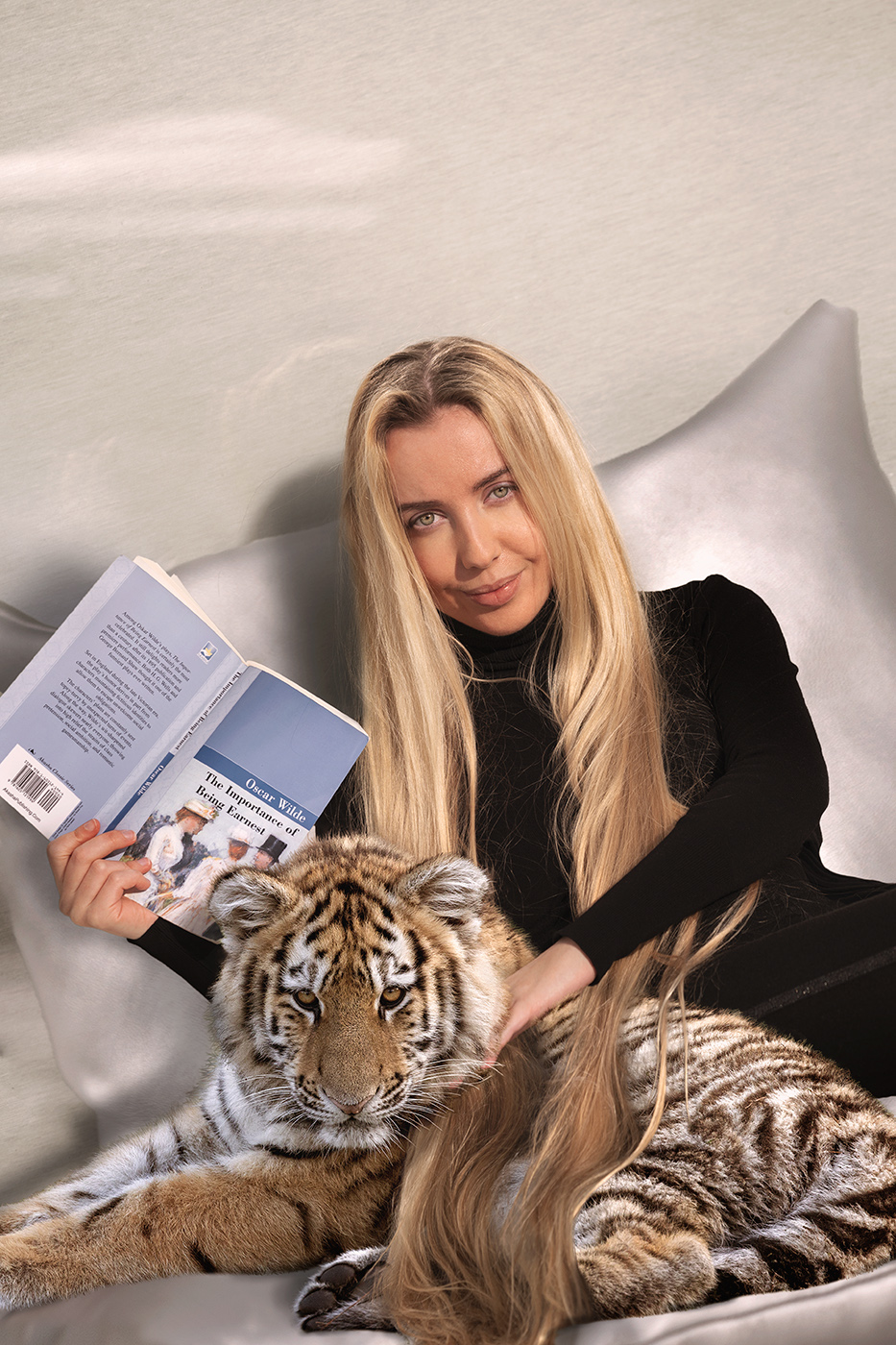 Cheraine Collette, born in Ede, the Netherlands, graduated in 2015 in Photographic
Design at the Fotovakschool Univeristy of Applied Photography.
Cheraine is an emerging international award-winning fine art photographer, by combining
contemporary photography and new perspectives of the natural world with digital painting and photo manipulation, with a focus on capturing the world's beauty and oneness.
Cheraine's work covers every aspect of photographic production, from
photographing to manipulating her images.
In her photography, you will often find fauna that she has photographed in their own natural habitat, in the hope, to make the audience more aware that fauna can be left in peace for the final photograph.
Essentially, she creates imaginary worlds from scratch, extracted, created, and unified from real parts of nature and locations she photographs across the globe.
The Photographs contain real elements and traces of reality. Its location is undefinable, and by long labor of collecting and unifying different photographs, it unveils an imaginary reality.
In 2019 she has won 3 first prizes and 13 honourable mentions in internationally acclaimed photography competitions such as the International Photography Awards (IPA), the Pollux awards, the international color awards, the international fine art photography awards, the ND Awards, the Monochrome awards, the Julia Margaret Cameron awards and the London International Creative Competition (LICC) with her series and other works.
And most recently in 2020 she received the honour of being the Overall Winner of the 15th Julia Margaret Cameron Awards with two of her series(Marvels and Where Is Adam?).
The Golden Universe series, made in collaboration with FERFERRO®, a designer, and creator of metal pieces, won two prestigious photography awards to date (1st place in Abstract in the 14th Pollux Awards and Honourable mention in Abstract in the ND Awards 2019).
Together they combine multidisciplinary skills quite regularly. They both use traditional techniques as well as digital media, including 3D visualizations.

This resulted in co-founding LEF3D®, a 3D Visualization, and Conceptual Design Studio.
In 2019 they have been awarded 3 Honourable mentions with their designs in the Pro Architecture category in the London International Creative Competition.

LORLEON's Digital Virtual Reality Gallery was created in collaboration with LEF3D®.
FOR PURCHASE OF LIMITED EDITION PRINTS, PLEASE CONTACT:
GALLERIES EUROPE
BARCELONA
Selected works available of the 'Where Is Adam?' series
FOTONOSTRUM GALLERY
48 Carrer de la Diputació
BARCELONA, 08015
+44 20 7224 4192
contact@fotonostrum.com
www.fotonostrum.com
ONLINE via FotoNostrum Gallery on Artsy and Artnet


GALLERIES U.S.A
SANTA MONICA
Selected works available of the 'Where Is Adam', 'Marvels' and other series
SAATCHI ART ONLINE GALLERY
1655 26th St #100,
Santa Monica, CA 90404,
United States
+1 888-908-3886
www.saatchiart.com/cherainecollette
AWARDS & HONOURS
Discover the visual Showcase of Awards here
2020 Siena International Photo Awards (SIPA) Creative Commended in Series with the 'Where Is Adam?' series


2020 Siena International Photo Awards (SIPA) Creative Highly Commended in Series with the 'Marvels' series


2020 Siena International Photo Awards (SIPA) Finalist in Open Theme with 'On the Other Hand'


2020 Siena International Photo Awards (SIPA) Finalist in Animals with 'Fierce'


2020 15th Julia Margaret Cameron Awards Overall Winner Pro


2020 Moscow International Photography Awards (MIFA) Pro Honorable Mention in Fine Art-Other with the 'Marvels' series


2020 Moscow International Photography Awards (MIFA) Pro Honorable Mention in Fine Art-Nudes with the 'Where Is Adam?' series


2020 International Photography Awards(IPA) Oneshot: Movement Pro Honorable Mention in Nature with 'Oneness' from the 'Where Is Adam?' series


2020 6th Fine Art Photography Awards Pro Nominee in Nudes with the 'Where Is Adam?' series.


2020 6th Fine Art Photography Awards Pro Nominee in Fine Art with 'On The Other Hand'.


2020 6th Fine Art Photography Awards Pro Nominee in Photomanipulation with the 'Marvels' series.


2020 6th Fine Art Photography Awards Pro Nominee in Conceptual with the 'Futuristic Birth' series.


2020 6th Fine Art Photography Awards Pro Nominee in Fine Art with the 'Alien Beauty' series.


2020 International Color Awards 13th Annual Pro Nominee in Fine Art Category with 'Water Ballet' from the 'Marvels' series.


2020 Siena International Photography Awards Pro Finalist in Architecture Category with the 'Marvels ' series.


2020 International Color Awards 13th Annual Pro Honourable Mention in Wildlife Category with the 'Elephant Dust' Photograph.


2019 International Photography Awards(IPA) Pro 1st place winner in Fine Art Category with the 'Marvels' series.


2019 International Photography Awards(IPA) Pro Honourable Mention in Fine Art Category with 'Uplifting' from the 'Where Is Adam?' series.


2019 Londen International Creative Competition (LICC) Pro Honourable Mention in Video & Film with 'A Pastel Galaxy'.


2019 ND Awards Honourable Mention in Fine Art with the 'Where Is Adam?' series.


2019 ND Awards Honourable Mention in Abstract with the 'Golden Universe' series.


2019 14th Pollux Awards Professional Section 1st place winner in Nude & Figure with the 'Where Is Adam?' series.


2019 14th Pollux Awards Professional Section 1st place winner in Abstract with the 'Golden Universe' series.


2019 14th Pollux Awards Professional Section Honourable Mention in Fine Art with the 'Marvels' series.


2019 14th Julia Margaret Cameron Awards Honourable Mention in Nude & Figure with the 'Where Is Adam?' series.


2019 14th Julia Margaret Cameron Awards Honorable Mention in Fine Art with the 'Marvels' series.


2019 Monochrome Awards Honourable Mention in Fine Art with 'Bee-you-tiful' from the 'Alien Beauty' series.


2019 Monochrome Awards Honourable Mention in Fine Art with 'Sfinx'.


2019 Monochrome Awards Honourable Mention in Fashion / Beauty with 'Mirage'.


2019 Monochrome Awards Honourable Mention in Nude with 'Uplifting' from the 'Where Is Adam?' series.


2015 Joke Veeze Awards Nomination


2015 Fotovakschool Graduation Show Finalist
PUBLICATIONS
2020 National Geographic Traveler China Magazine May Issue


2020 Several Chinese and Russian Newspapers online such as kknews.cc, imgii.com, junshi xilu, nanyang news, and mail.ru


2020 L'Oeil de la Photographie Online Magazine announcement as the Overall Winner of the 15th Julia Margaret Cameron Awards


2020 FotoNostrum Magazine Issue #4 announcement as the Overall Winner of the 15th Julia Margaret Cameron Awards


2020 FotoNostrum Magazine Issue #0


2020 Capsules Book Curatorial Volume.2


2020 International Photography Awards (IPA) Year Book with the winning 'Marvels' series and 'Uplifting' from the 'Where Is Adam?' series


2020 14th Pollux and Julia Margaret Cameron Awards Catalogue Book


2020 ND Awards Year Book


2020 Monochrome Awards Annual Book with 'Mirage'


2019/2020 The Gala Awards / FotoNostrum Gallery Barcelona Website (Banner) with the 'Four Of A Kind' photograph from the 'Where Is Adam?' series.


2019 Saatchi Art in Catalog and with 'Dress Code' from the 'Marvels' series in 'New This Week'


2019 PH Museum with 'Marvels' and 'Where Is Adam?' series


2019 Lensculture with 'Where Is Adam?' series


2019 Bored Panda with the 'Marvels' series


2018 Wallace Museum social media with created animation of the painting 'The Swing from Fragonard'


2015 FotoFestival Naarden with the 'Upside Dawn' series nominated by the Joke Veeze Awards


2015 Fotovakschool Graduation Show & Website with the 'Upside Dawn' series
EXHIBITIONS
2020 winners Exhibition of the 14th Pollux Awards in Barcelona, FotoNostrum Gallery


2020 winners Exhibition of the 14th Julia Margaret Cameron Awards in Barcelona, FotoNostrum Gallery


2015 Naarden Fotofestival Joke Veeze Nomination


2015 Bredevoort Foto21


2015 Amsterdam Fotovakschool


2014 Enschede Fotogalerie Objektief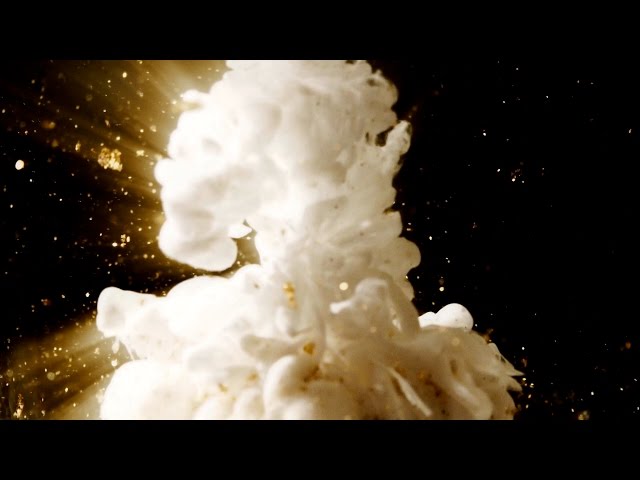 IMAGINATION GIVES US WINGS
AND LIFTS US UP WHERE WE BELONG
info@lorleon.com

+31 (0)6 41 398 497
Arnhemseweg 64

6731BT Otterlo

Netherlands
Coockies


Privacy


Terms